Welcome back to Crafting101! Dark and eerie, the Wyrd house is perfect for Hallowe'en, Death Wizards, and anyone else who wants their own nook for the arts of witchcraft. You can buy this recipe from Padraig in High Road, Avalon for 60,000 gold.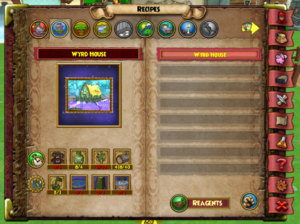 Jars of Mushrooms
We will need two Jars of Mushrooms for this project. You will have to craft these. You may purchase the recipe from Tarold Wayfinder in Grizzleheim for 2,400 gold. The recipe is listed below.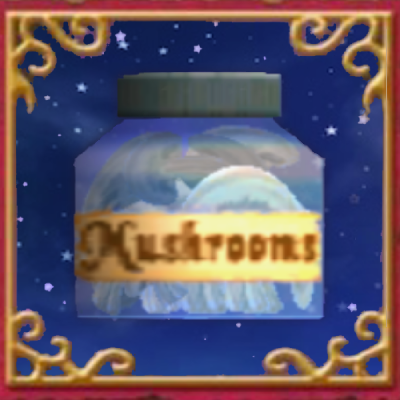 Forest Lord Treasure Cards
Six Forest Lord treasure cards are required to craft our house. This will be a rare find in the Bazaar as Life wizards often use this treasure card until they can learn the spell itself. Gardening Sour Fickle Pickles or Queen Crape Myrtle, you can receive this. You can also farm the Locres Knight in Caer Lyon, right in Avalon.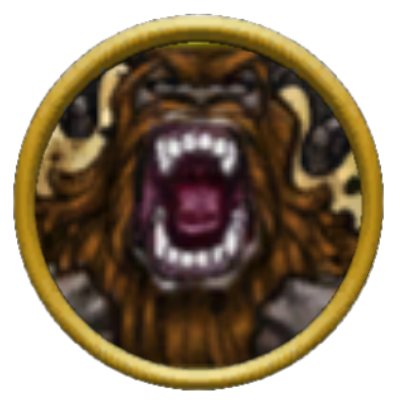 Poison
Four Poison Treasure Cards are required to craft this recipe. The easiest way to attain these treasure cards is to either buy them from the Bazaar, or to garden Stinkweed, as mentioned in Ravenwood Academy's own play free forever guide.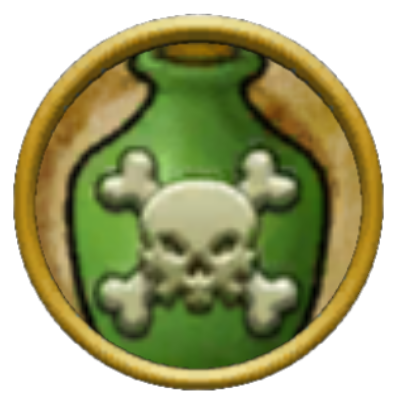 Vine
Only one vine is needed for the house. Gardening is one of the most efficient ways of getting this reagent. As it is possible to get it by interacting with the Winter Wind Tower's Horn of Plenty, you can garden all of the Huckleberries, as well as Deadly Helephant Ears, and variants of Trumpet Vines. Additionally, you can buy this reagent for 400 Arena Tickets from Brandon Mistborn in Unicorn Way.
Mist Wood
One of the most notorious reagents in the game, you will need forty Mist Wood in order to craft this house. You can simply run around Wizard City or other worlds like Grizzleheim until you have collected enough.

Grendleweed
The recipe calls for ten Grendleweed. You may obtain this through rare harvests of Frost Flowers as well as transmuting from Frost Flowers, found in worlds like Grizzleheim. The Transmute recipe is listed below.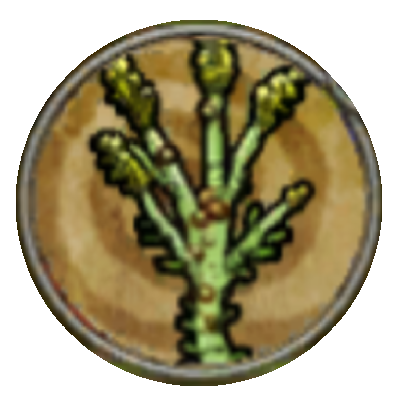 Brick-Walled Pond
Two of this item will be needed. You can find it easily in the Bazaar. The Bazaar should be stocked with the item at 1,092 gold in the outdoor section.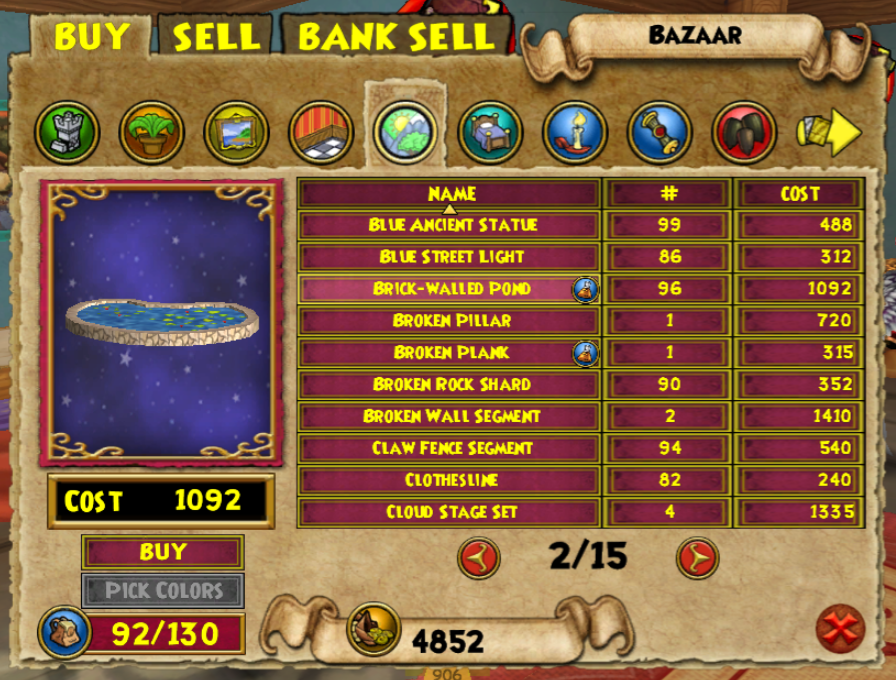 Cephalopod Obelisk
We will need two of this item, easily found in the Bazaar. There should be roughly a hundred of them available at any given time in the decor section, sold for 1,056 gold.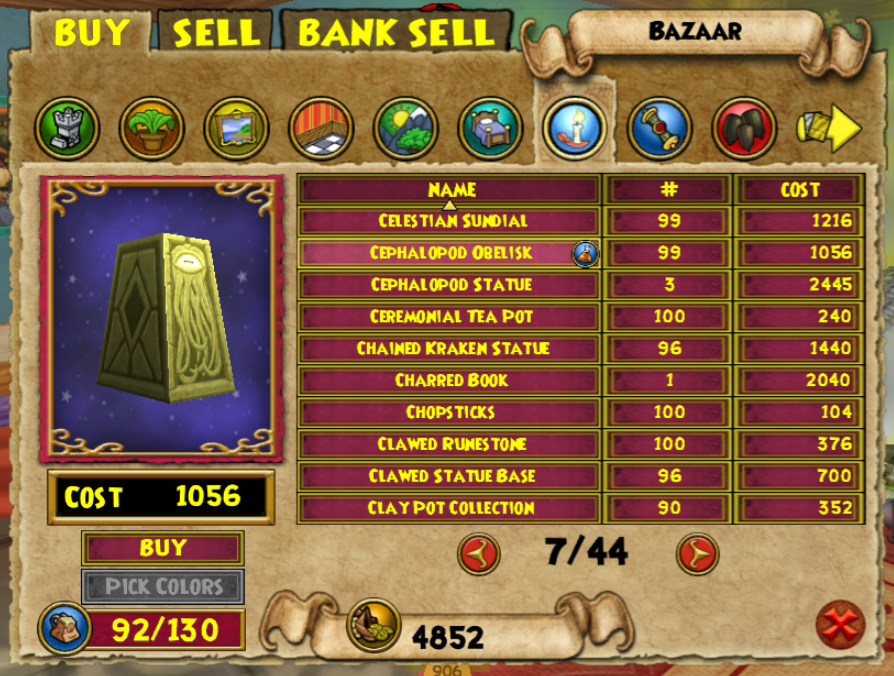 Jars of Mushrooms
Sold for 2,400 gold, you can purchase this recipe from Tarold Wayfinder in the fort crossroads of Northguard, Grizzleheim. In order to craft this, you need four Spirit Shield treasure cards, one Amethyst, four Shadow Oils, one Glass Vial, forty Stone Blocks, and ten Nightshade.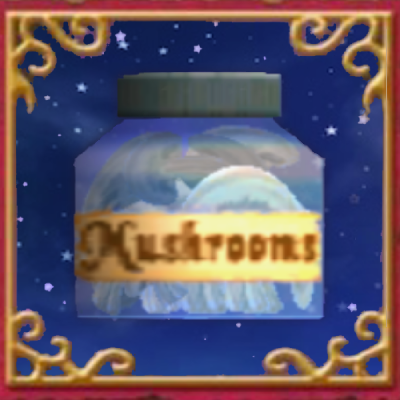 Grendleweed
Sold for 400 gold, you can purchase this recipe from Avery Templeton in Base Camp, Celestia. Simply fifteen Frost Flowers can be plucked from the world of Grizzleheim to create Grendleweed.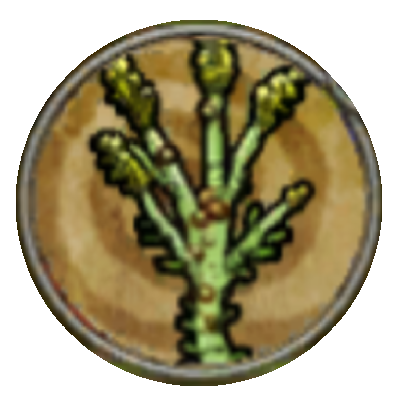 Congratulations, young Wizard, on crafting your Wyrd House! Please look through more of our Crafting101 series to assist you with your crafting needs.
Thank you, Starlights, for collecting reagents and crafting with me. Have a wonderful night.