Welcome to the 2nd "Quit Stalking the Bazaar". Today we will be shopping in the worlds of Krokotopia and Marleybone!  From the sandy dunes of the desert to the elegance of Victorian life, I've scoured the shops for you!
Krokotopia Housing Vendors
Ea'rik is the Furniture Shop keeper in Krokotopia. He is in the Krokosphinx. You'll see him to the left when you get off the boat. He has a fabulous collection of housing items for sale. Even scaffolding which housing experts use for glitching can
be found
here.
Here's a sample of what you will find
Scaffolding
Crafting Stations
Checkers and Gameboard
Hopscotch Mat
Many Fabulous Wallpapers and Flooring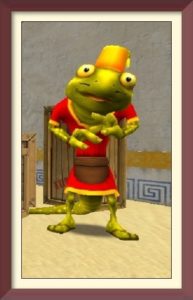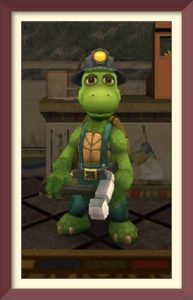 Good ole Digby is the Real Estate Agent for Krokotopia. You'll find him inside the building next to Ea'rik. He's a wonderful feller with 2 great castles for sale.
Castles available:
Oasis Camp-10,000 gold
Desert Villa-20,000 gold
Charley is the gardening expert in Krokotopia. You'll find him on the left side of the Pyramid of the Sun. He sells spells and seeds and pots with Krokotopia designs!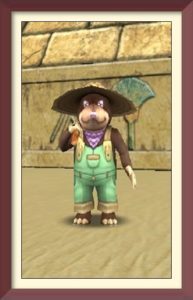 Krokotopia Recipe Vendors
Wul'yahm is the Crafting Trainer in Krokotopia. You'll find him on the 2nd island to the left of the Pyramid of the Sun. The Reagent Vendor is right behind him, so you can get your recipe and reagents at the same place!
Here's a sample of the recipes he has for sale:
Tapestry to School of Balance
Tapestry to The Oasis
Glowing Fancy Lampost
Solar Decoration
Many Tablets and Obelisks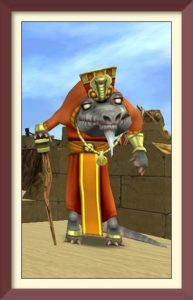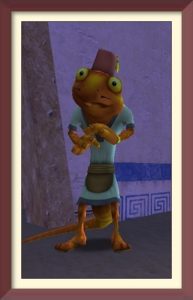 Around level 60 you will come back to Krokotopia for the House of Scales. The quest will lead you to Aleema who grants access to Zigazag. Kamal Sarhan the recipe vendor is in the central area of Upper Zigazag.
Recipes: Tapestry to House of Scales
Price: 5,000 gold
At level 25 a side quest for a lost beagle will lead you to Kembaalung Village. Pembaa is the recipe vendor in Kembaalung Village Krokotopia. He becomes available after completing The Attaché Case quest.
Recipes: Tapestry to Kembaalung
Price: 5,000 gold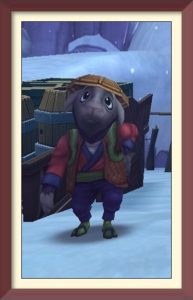 Marleybone Housing Vendors
Neville Cobblestone is the Furniture Shop keeper in Marleybone. He is located in Regent's Square inside the Real Estate & Fine Furnishings shop. Look to the right side of Market Square. He's quite a pleasant person with some wonderful items!
Here's a sample of what you can find:
Small Starry Tent
Amazing selection of Wallpapers and Floors
Grand Piano
Campfire with Kettle
Chess Pieces (to go with the game-board bought in Krokotopia)
Board-game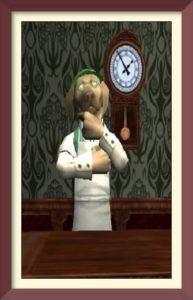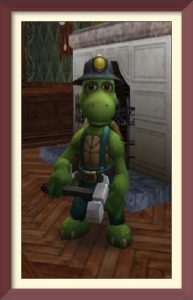 Tortimer is the "Go-to" guy for the best housing in Marleybone! Always ready to take you on a tour of his available castles. You can find him sharing a shop with Neville. They are best friends, you know!
Castles Available:
Metropolitan Manor-12,000 gold
Royal Estate-30,000 gold
Babbage Basset is a Castle Magic vendor. You can find him in Regent's Square near the entrance to the Royal Museum. Babbage sells Castle Magic items and spells. He is renowned for introducing Wizards to the basics of Castle Magic.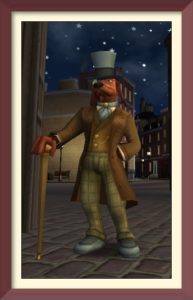 Marleybone Recipe Vendors
Felicia Worthington is the crafting trainer in Marleybone. She is outside Digmoore Station. This sweet, crafty lady sells recipes for the most delightful housing items. She might even offer you a spot of tea!
Here's a sample of the recipes she sells:
Blue Wall Tapestry
Pavilion
Carved Bookshelf
Male and Female Mannequins
Weapon Rack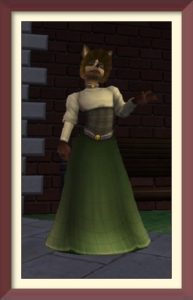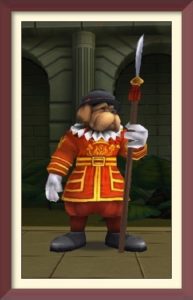 Captain Dartmouth is a recipe vendor inside Barkingham Palace on the left side. He becomes available after completing the Rooftop instance.
Recipe: Barkingham Palace Tapestry
Price: 5,000 gold
This completes our shopping trip through Krokotopia and Marleybone. So many vendors! So much to see! What was your favorite find? Tell us in the comments below. Join us next time for our excursion through the vendors of Mooshu and Dragonspyre!