It's been a thrilling Winter here in the Spiral. Updates to the Spiral Showcase, Beastmoon Hunt, and Deckathalon have brought more Wizards to these exciting events. Many Scrolls throughout the Spiral were completed, and paintings hung. So, as we transition into Spring, lets look at the awesome rewards we can earn for ourselves this season!
Thankfully, this Scroll of Fortune has decided to continue one of my favorite parts of the Winter Scroll, the cosmetics!  A new hat and wand are available, as well as an awesome new teleport effect and a unique new emote. So, lets take a look!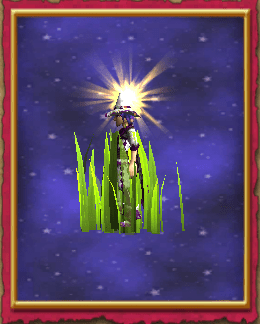 This season there is an unbelievably charming new emote. Instead of summoning a snowball to pelt your enemies, you create a beautiful flower using your hands and a little bit of magic!
The teleport effect is also very seasonal. A ray of sunshine leads to tall blades of grass that surround you, before exploding in a burst of leaves and flower petals.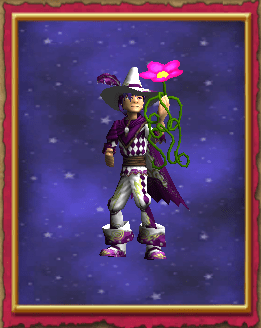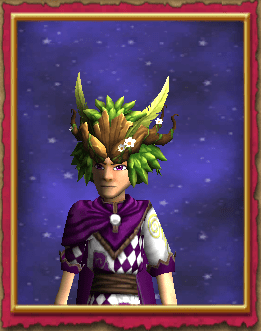 The first wearable unlock is the Wild Hair, which I will be using as my new Life Wizard stitch!  It's unique and I love the way the tree roots form horns.
The Sprig of Spring is a cute and lively wand. A variety of flowers grow from a vine covered stem, and could be used on a variety of stitches. I'll be using it for my energy gear.  It seems so appropriate for gardening!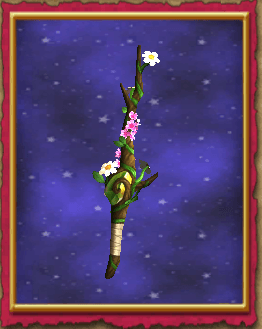 This season we're definitely going to receive our fair share of event based rewards!  These will provide an edge in your Beastmoon Hunts and School Deckathalons.  A humongous total of 975 Lunari is available in the Scroll!
Packs filled with runes, various moonstone based rewards, over a dozen Beastmoon Idols, as well as copious amount of Lunari will all aid you on your way through the upcoming events.
Reagents, Spellements and elixirs!
Once again, the Scroll spoils us with a litany of rare reagents.  These will undoubtedly make your life easier, as Shining Scales can be hard to fish for and Participation Trophies do force you into PvP!  The clay variants in particular may come in very handy for anyone who still needs to farm Sinbad.
However what may be the most helpful is the grand total of 35 Daybreaker or Nightbringer Spellements!
The elixirs are an impressive reward, they're quite literally member benefits on demand!  This Scroll comes with various helpful elixirs, including Double Pet and Gardening rewards!
A fun and unique reward features, the Random Elixir reward makes a return this season.  We wish you the best of luck
!
As always, there are some really sweet rewards that don't fit into a category. These rewards are super useful and will be graciously accepted by all of us that unlock them.  
This season we are given a lot of gold. Like, a lot. A maximum reward of 20,000 is a fantastic mid tier prize.
A massive total of 45,000 is really appreciated by anyone. I mean, who doesn't like free gold?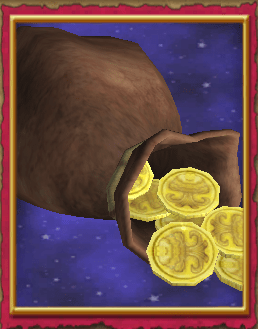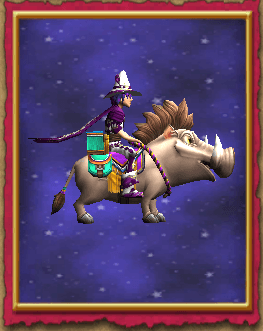 There's also a single mount early on in this Scroll. An adorable Warthog with a comedic, over-sized head will give you the speed you need this season!
A great 40% boost and a 7 day period will allow you to travel in style for a full week!
The Spring Globe is an awesome housing decoration, that can allows you to bring the spring theme of the Scroll to any of your houses. The Spring fish tank is also a nice novelty reward that is becoming a seasonal collectible.
We also get treated to a free few packs, like a Druid's Hoard pack. Hopefully, you get exactly what you want! There is also a Fairy Friend Pet Jewel, which gives your ancient pet may-cast fairy!  
And of course, never forget the best item on the entire Scroll! An awesome collectible that I will strive towards achieving! This of course, is the Spring Scroll of Fortune painting!
So, go out there over the next few months and enjoy Spring! You haven't got long before these rewards are gone forever! Make sure to let us know your favorite parts of the scroll below!