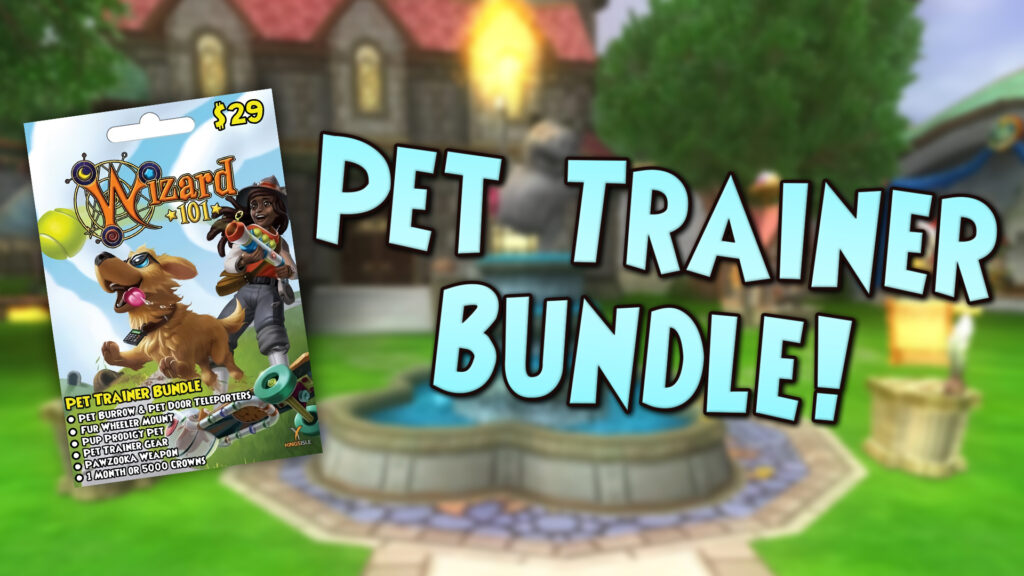 Burrow your way to adventure with the fantastic Pet Trainer Bundle for Wizard101! This excellent addition to the Spiral brings you a faithful companion and gear to help you on your adventures! For $29.00 at Gamestop, you get a fantastic gear set, speedy mount, cute pet, and some unique housing items!
The Pet Trainer Bundle includes:
– Pet Burrow Teleporter
– Pet Door Teleporter
– Fur Wheeler Mount
– Pup Prodigy Pet
– Pet Trainer Attire
– Pawzooka Weapon
– One Month of Wizard101 Membership or 5000 Crowns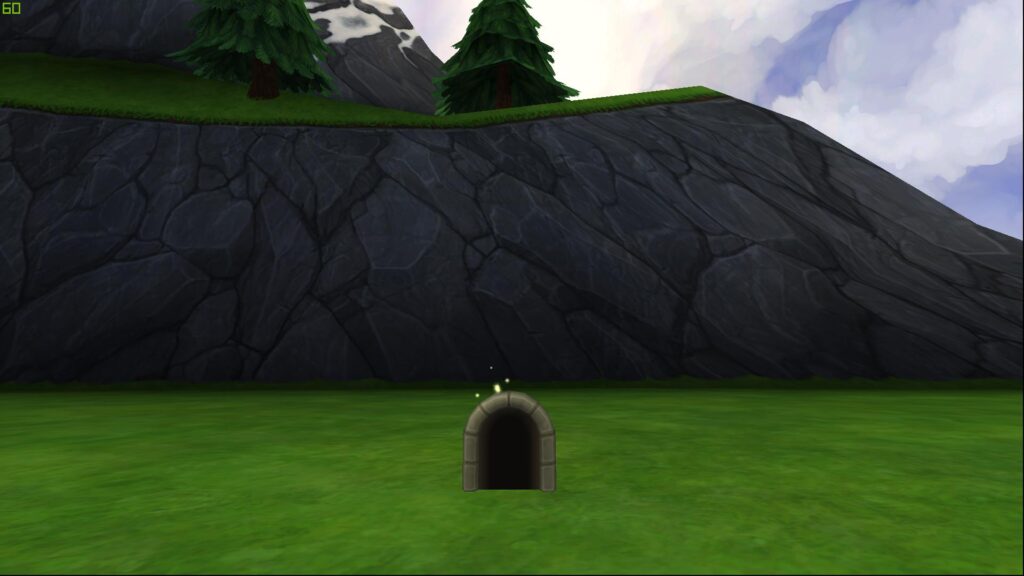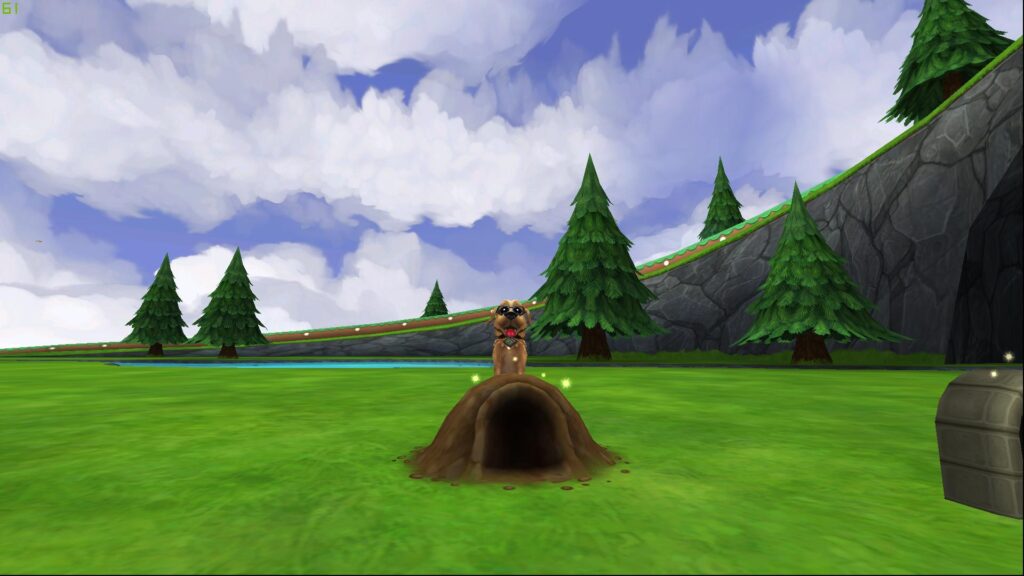 Exclusive to this new bundle are the Pet Burrows and Pet Door teleporters. These special teleporters add more ways to play as your pet, allowing you to travel anywhere your little heart desires! Wizards are too big to fit! You'll have to become one with your furry friend to venture through!
The Burrow will blend in with the nature outside of your castle, meanwhile, the door compliments any home interior. These teleporters are only usable while playing as your pet and are too small for Wizards to fit. Once you're at home, set up the Teleporter while decorating your house. When chosen, a circle will appear that you'll have to place; this is where you'll get teleported to. After you've selected the location, you may choose the Teleporter again and place it.
With these teleporters, you can open up new possibilities for one-of-a-kind party games with your pets. You can create discrete hidden entrances to your other castles or secret passages to the best hiding places for Hide-and-Seek. They also make a great addition to any maze!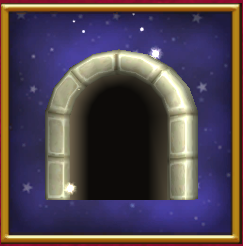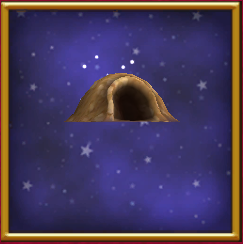 Next up, we're going to take a look at one of the cutest mounts, the Fur Wheeler! Horse power is a thing of the past, because this new mount is full of energy. Why? It's powered by none other than the Ravenwood Hamster! This mount will have you zooming around the Spiral with its +40% speed. All your friends are going to be jealous when they see you doing wheelies and tricks on this board. 
You also get a furry and faithful companion with this bundle! The Pup Prodigy Pet will be by your side through everything Wizard101 has to offer. Equipped with his glasses and a calculator, this is one smart pup. He's a Balance School pet, equipped with an Accurate spell card as a baby. So you'll never miss that dire hit to save your tail.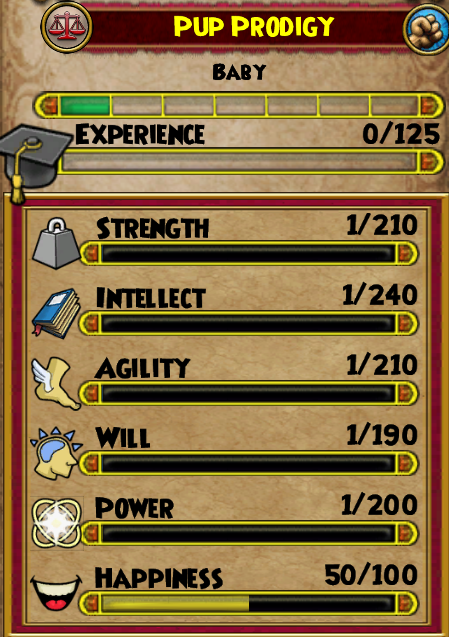 First-generation Pup Prodigies have a Pedigree Score of fifty-six and the following stats:
Strength: 210

Intellect: 240

Agility: 210

Will: 190

Power: 200
First-generation talents can include; Big Energy, which pairs with the Bundle's gear set. Lively, that will increase Incoming Healing, an excellent thing for any maycast pet. Next, there's Balance Assailant, granting a bonus to your Balance Critical Rating. Finally, there's May Cast Balance Blade, which gives your pet a chance to help you by casting a universal blade. These are only a select few talents this pet can get.
Once you train this prodigy to Adult, you also gain another card: Disarm. This card removes one positive charm from your opponent. This pet lends itself well to expanding your energy reserves given its base Talent pool. Making the Pup Prodigy an excellent choice to take Fishing or Gardening. This pet would also make a decent Support pet or May Cast Heal pet.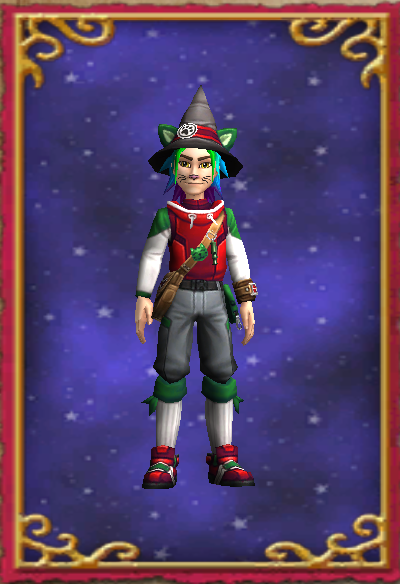 Moving on, we have the Pet Trainer Gear. This is by far the best energy set you can get in the game and the best part? You don't have to struggle opening tons of packs for it! This outfit is ready for anything with all the tools needed to train your magical menagerie. You'll definitely want this outfit the next time you're at the Pet Pavilion. But why stop there? With all the Energy this outfit grants, you'll have no problem tending your garden or going fishing!
The higher tiers of this outfit also offer a variety of Animus extraction cards. So this set may come in handy if you're out gathering Animus! 
This set provides the same amount of Energy as the Yule Logger Gear, and Light Elf sets. Both are heralded as the best Energy gear sets you can get, but they're also seasonal items. Which means the there's a limited window to get them each year. The beauty of the Pet Trainer Attire is that it's guaranteed. Meaning you won't have to spend countless Crowns opening packs or wait an entire year to get the best Energy set.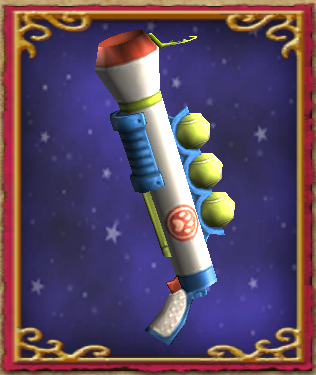 When it comes to this bundle's style, I must say I'm impressed with the look. The Pawzooka is one of the more unique looking wands in the game. With a crosshair for insane accuracy and extra tennis balls, you'll always be ready to play fetch.

The stats aren't particularly glorious, as this set focuses on Energy. The lowest tier has 2% damage, a nice boost for first level wizards. The max tier option has 3% Peirce, +85 Critical, 8% damage, and 245 pip conversion. Not the ideal choice for combat at high levels, but the gear makes up for it with its fabulous look.
That concludes the review of the Pet Trainers Bundle; it's unique and has outstanding elements
! The equipment is currently tied for the best Energy gear in the game.
The Pup Prodigy is adorable and provides a great starting point for expanding your energy reserves
. The Fur Wheeler mount is cute and fun, with it's a nod to the Ravenwood Hamster. The Pawwzooka's stats are a bit underwhelming, but it makes for a great stitch! Finally, the Pet Burrows and Pet Doors are nothing like what we've seen before. I'm excited to see what Wizards will do with them!
Thank you all for joining me on this review.

I hope it helps you choose whether this is the bundle for you.

Should you pick up this card and see how awesome it is for yourself, I'll see you skating around the Spiral!