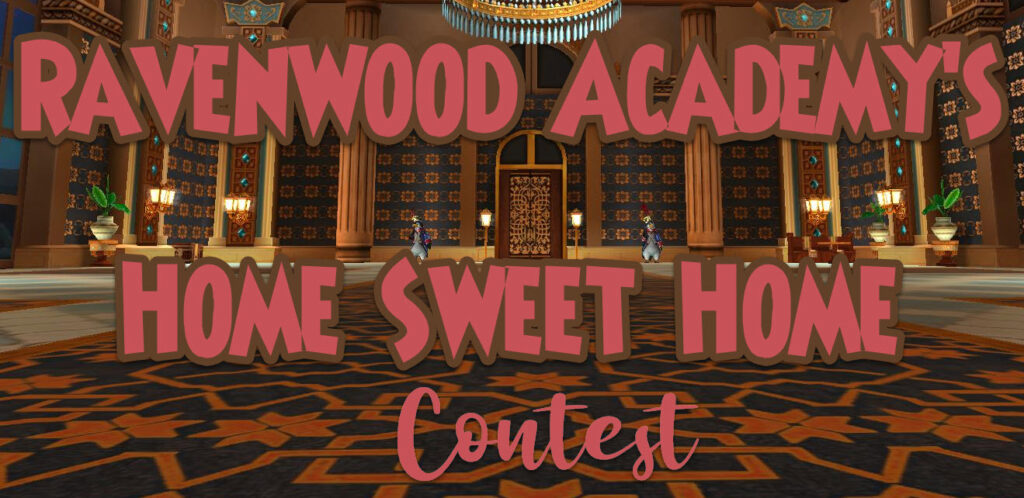 With Spring comes new beginnings, sunshine, flowers, warmer days, and a fresh start. Speaking of a fresh start… pack up the moving truck! This Spring, Ravenwood Academy's contest is all about Housing.
We want you to use your decoration imagination. Tell us about one potential furniture item you would like to see from anywhere in the Spiral, take a screenshot and post it in our Official Channel to enter!

Please post your entry in the Ravenwood Community Discord, our official Ravenwood Community Facebook Group, or by tagging @RW_Academy101 on Twitter. One entry per person, dual entries will be disqualified.
This contest closes on May 17th, 2021, and winners will be announced by May 31st. Winners will be chosen by vote of the Ravenwood Community Staff and will receive:
First Place: A Heavenly Palace Bundle and a Charmers Mystical Flute
Second Place: A Doomsday Krok Gauntlet and a Charmers Mystical Flute
Third Place:  An Empyrean Airship and a Charmers Mystical Flute
All qualifying entries will be posted in the Ravenwood Community Contest Channel and entered into a random drawing for 5000 Crowns
What will you find to put in your Home Sweet Home?
If you have any questions, please reach out to any Ravenwood Community Staff member.
– Entries must be from any public area of the Spiral. Screenshots cannot come from any area already considered housing or include any current housing items.
– Wallpaper, paintings, trees, potted plants, or any other item that might be considered housing or decoration will qualify you for entry.