Welkommen to the Ravenwood Academy's official review on the brand new Candied Isle Bundle! My name is DruBoo and I am here to guide you through the new content, step by step. Rest assured, this bundle is filled with all sorts of sweet surprises but you won't find anything sour here!
Let's begin where all journeys do, the Spiral Door! What a delightful view. Wizards will be captivated right away by the friendly, grass-filled, Karamelle themed wonderland. Thanks, Nana! In the distance, you will find scenic trees, a winding river, a cozy town square, and even a huge mountain that you can explore! 
This is the town square! Here you will find 5 awesome houses, placed elegantly in a cozy circle formation. This area captures the sweetness of Karamelle and all its delights. In the center of the square, you will find a chocolate fountain that holds some pretty sweet daily rewards!
You may be wondering… where does all of this chocolate come from? Luckily, I found the chocolatier! A never-ending source of molten chocolate can be found under the town square, in a beautiful cave, surrounded with all sorts of wonderful sweets, all embedded into its chocolatey walls! Delicious, delightful, de-lovely! 
Moving away from the town square, we come upon quite a monumintal mountain! The view from the top is breathtaking. You can see everything, from the wafer roof-tops to the peppermint PvP ring! Sweet! Before you enter it though, make sure you are not biting off more than you can chew! 
You thought that was it? Well, I hope you saved room for dessert because we are just getting started! This bundle is full of fun little treats! Speaking of fun… your Wizard has the ability to drift up or down, and use a sleigh on the winding ice ramp that starts at the top of the mountain! For the more sensible Wizards, a door can be found at the bottom and top of the mountain, allowing for easy access!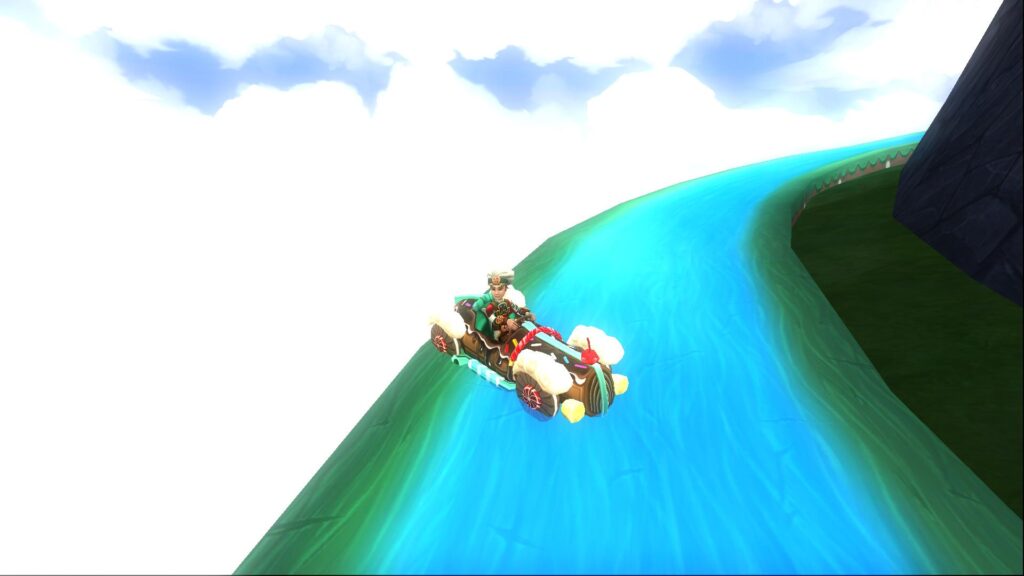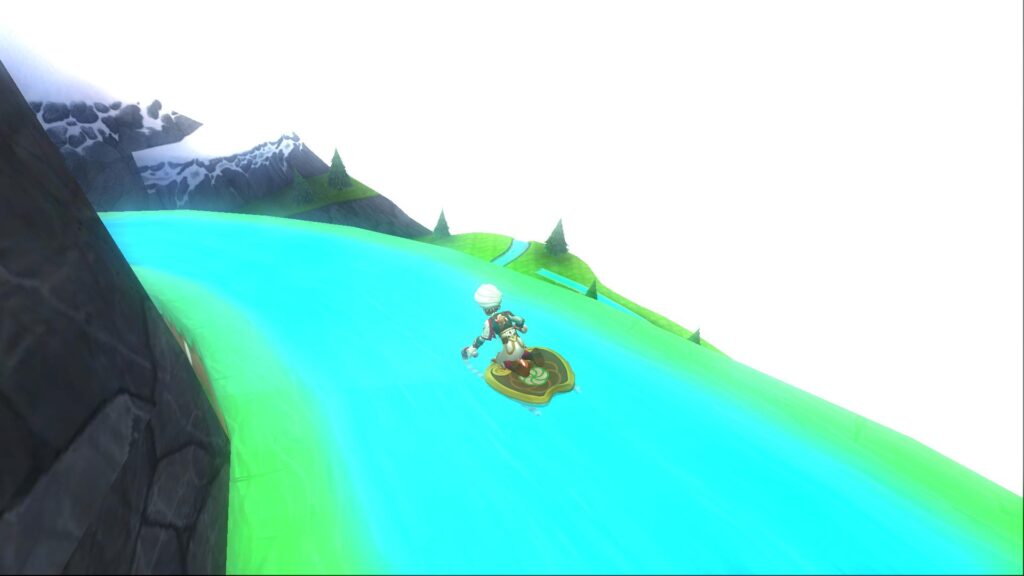 Sweetish Chef Set and Marshfellow Pet!
Okay, let's talk gear! This bundle comes with a hat, robe, boots, and wand that would be at home in any magical bakery, and a toasty roasty marshmallow pet of your very own! The level 130 Sweetish Chef set can be seen below. This gear adds to the ever growing collection of "item set bonuses." that came to Wizard101 this year. Three pieces of this gear will grant an extra 4% universal damage. Four pieces will earn you an additional 5% universal resist and, if you manage to get 5 pieces, your Wizard will be rewarded with 6% more outgoing healing as well as 8% more power pip chance! Look out, Nana! The gear comes with a variety of different statistics, it is up to you to decide if using some, or all of the gear is worth the whisk!
No really, that's the mount's name. Here you can see my stylish new vehicle. It comes equipped with chocolate-flavored syrup, a dazzling arrangement of sprinkles, and yes… It has a cherry on top! All of this, paired with a 40% speed boost. I sure do hope the brakes work on this thing!
This bundle can be found at GameStop for $39 and comes with:
– Candied Isles Village
– "Sweet Ride" Mount
-" Marshfellow" Pet
– "Sweetish Chef" Gear
– "Whisk of Doom" Weapon
– One-month membership or 5,000 Crowns! 

With that, our scrumptious journey has come to an appetizing end. Whether it's the vibrant town square, the smell of warm cookies rising from the ground below, or the fun-filled sleigh ride this bundle is sure to become a fan favorite!