Happy Halloween Wizards! This year, we may have to stay home, but the Spiral is still full of spine-tingling adventures! This Saturday, October 31st, 2020, meet all your friends from Ravenwood Community for some spooktacular fun that is sure to scare your socks off! 
The fun begins at 3 pm Eastern time. Meet us in realm Scarecrow at the Halloween towers in Ravenwood near the place where the Death school used to be. Every year at this time, the Death school rises again in the form of 3 ghostly towers full of ghoulish delights!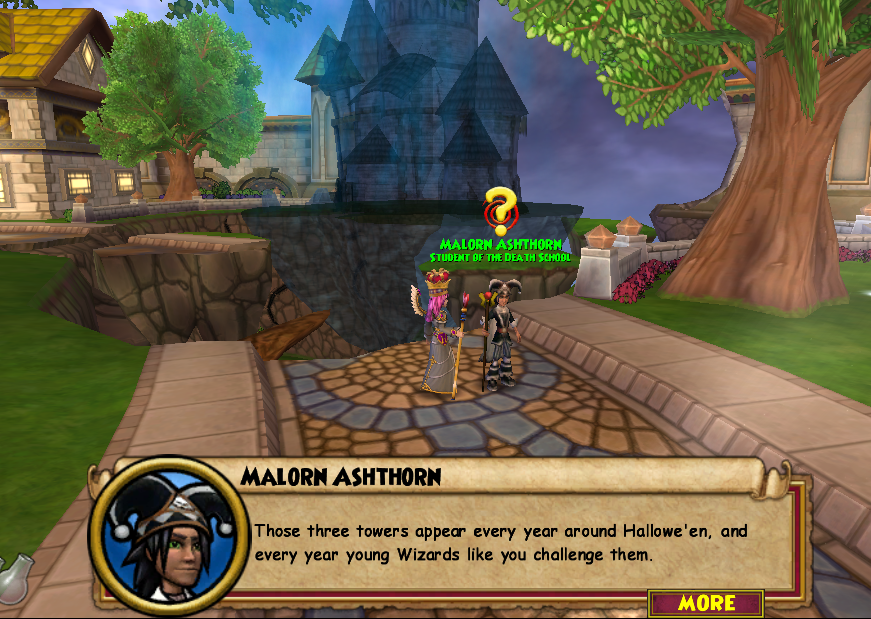 The Ravenwood Academy staff will be there to help you find teams and conquer the towers until 5 pm Eastern! But that's not all! Grab your candy, because after we help Malorn set things right at Ravenwood's Death school, we will head to the Death Tower. From there, porters will take you to a Ravenwood Academy Halloween House party! We will have every Gauntlet in the Spiral, and again Ravenwood Staff will be there to help you find teams, beat the gauntlets, and port back for more!
All-day long, we will have special trick-or-treat giveaways on our Official Discord server! You could win a creepy mount to complete your costume, or even a Creepier Carnival Bundle so you can have a party of your own! Text or Voice chat with your team as you make your way through all the spooky fun! We can't wait to see you there!!