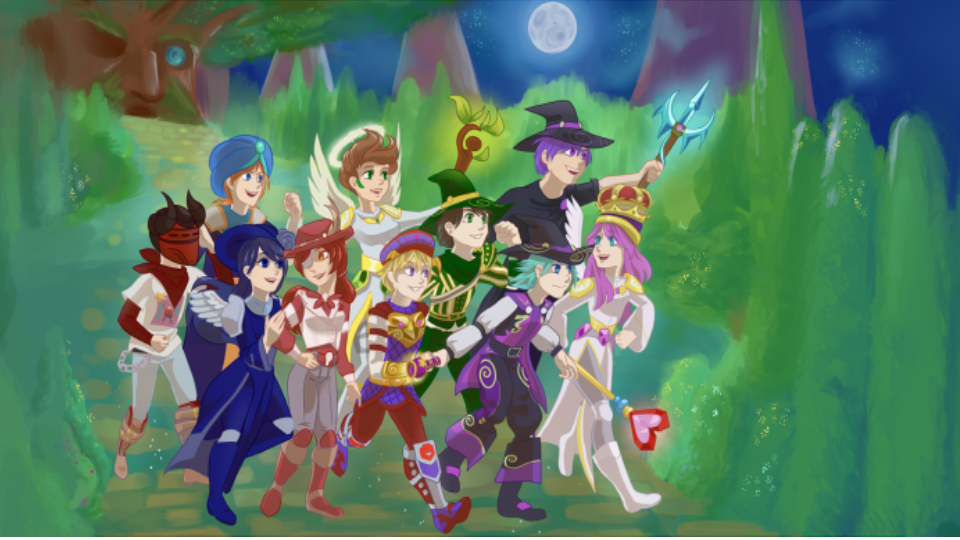 Make sure your Wizard is looking their best for a new year of spell-slinging with Ravenwood Academy's Back to School Stitch Contest!
Will you take home the prize for the fieriest Fire, the most electrifying Storm, or the chillest Ice of the year? Enter Ravenwood's school-themed stitch contest to find out and win fabulous prizes! 
Prepare your Wizard for fall by designing a school-themed stitch for your main character. Only one entry per person is allowed, so choose wisely!
Take a screenshot of your Wizard and post it in the Ravynwood Community's Discord contest channel, tag us on Twitter, or email it to [email protected]. We will be looking for stitches that combine things in unexpected or rarely seen ways to show the spirit of your Wizards school. Enter by midnight PST on 9/30/2022 to qualify! 
One winner representing each school will receive:
First Place: The awesome new Peppergrass Glen Bundle, a Charmers Mystical Flute, and the rare, stunning Wings of Whimsy 30-day mount!
Second Place: 10,000 Crowns and a Fogstaff!
Third Place: 10,000 Crowns
Good luck. We can't wait to see how you embody your favorite school in Wizard101!