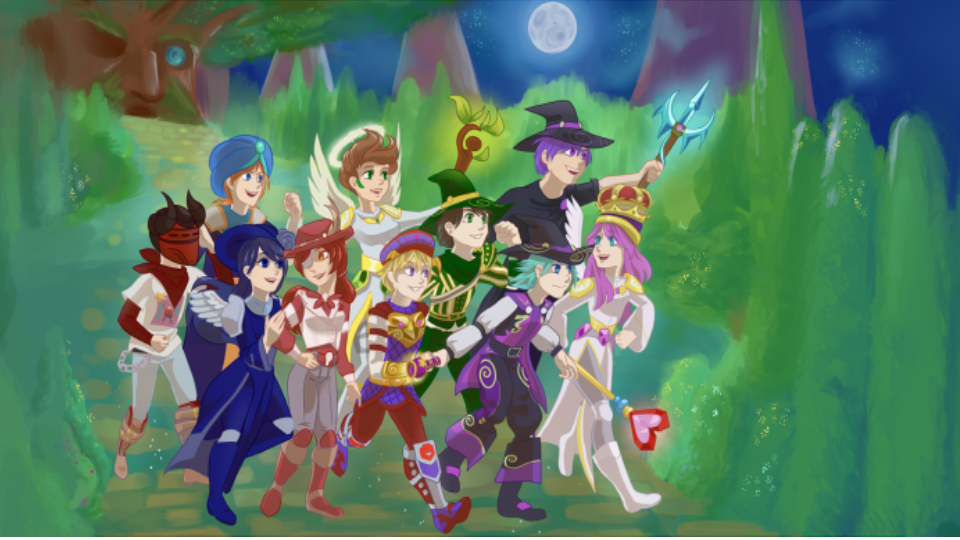 Become a partner of Ravenwood Academy
Ravenwood is looking for family-friendly partners! If you have a Stream, Channel, Group, or Server that is related to a KingsIsle game and your community or channel is PG or "Safe for Work"  we would love to hear from you about the possibility of partnering up with Ravenwood! Some of the things we are looking for include:
– An active main chat, following, or community
– Some loyal members
– A unique twist on things that is different from what we are already doing at the Ravenwood Community
– Already a content creator or member in good standing in the Ravenwood Community.
Some things that will permanently or temporarily disqualify you include:
– Any Breaking of KI TOS or theft of intellectual
property.
– Any members of your staff that have been banned
from the Ravenwood Community network.
– Group/Community/Channel less than 3 months old
– Less than 200 members or followers
– Not in alignment with our community rules and
standards
There are a lot of benefits to partnering with Ravenwood, not excluding the opportunity to lift each other up and make our entire Wizard101 and Pirate101 community stronger, safer, and a friendlier place to be. I'm looking forward to hearing from you and exploring the possibilities soon. Please reach out to me directly through email (community@ravenwoodacademy.com) or on Discord AmberRavynsong#2344.
Ravenwood Academy Official Partner List!
These Ravenwood Academy partners are a great source of quality, family-friendly entertainment about Wizard101 and Pirate101. 
We are always open to new content creators that share our values and passion for the game. Whatever your platform, click the drop-down at the top of the page or reach out to us directly to learn more about how to apply! 
Sarai WillowBreeze is a big fan of Wizard101 and has been playing since beta. Magical Mystery Tours is about Monstrology, Castle Magic and glitching.

Check out Magical Mystery Tours Today!
Tux2 has been playing Wizard101 since 2013 and loves the game and the community around it. You'll usually find her streaming Wizard101, but she also enjoys other games.

Check out her channel Today!
Dawn's channel is mostly PVP based, Wizard101 content. Dawn enjoys making entertaining pvp videos with interesting strategies, he goes live on the weekends while inviting people to help him quest through the worlds.
The Craft Box is a channel for Wizard101 and Pirate101 with full gameplay walkthrough. The Craft Box channel is run by: Andrew Deathblade, Andrew is also working on crafting in Wizard101 with his channel.

Check out The Craft Box Today!